BEAD ALERT !!
Back to School Special ! Now that the kids are back in school, take some time for yourself, and create !
Use coupon code Deal30 to receive 30% off your total order-
Check out these Chakra Stone Mix Strings, they would make truly unique earrrings or necklaces.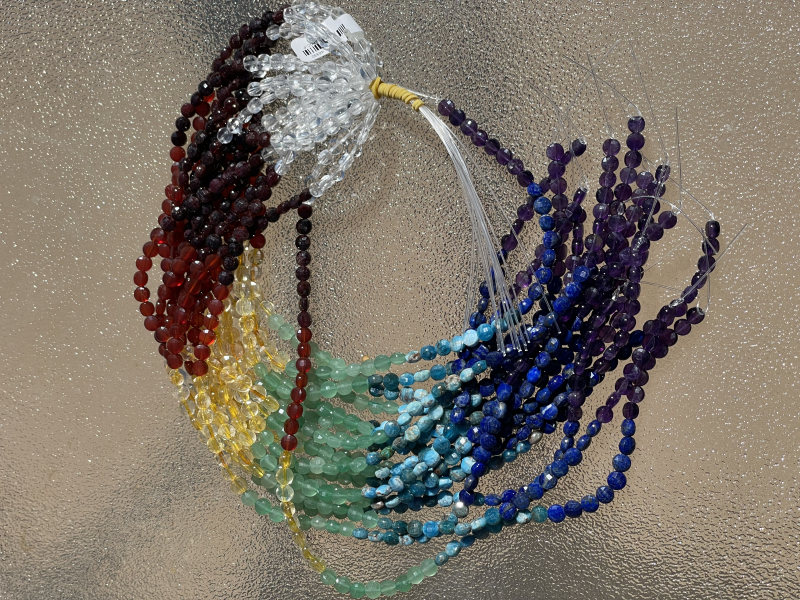 Chakra Mix Genuine Stone Beads, Faceted Coin 6mm (orig $32, sale-$22.40)
Thank You everyone for the kind wishes, and we hope all is well for our valued customers !
We have spent some time here going through older inventory, we have tons of pearls, and other fun stone beads,-
if you are looking for something special, let us know, and we will see if we can find it.
Free shipping on orders over $25 (after discount). Discounted rates for International orders as well.
Thank you for your continued business!
You may contact us at if you should have any questions or you would like to make a purchase.
Thank You for your order!
Todays Specials